The 2021 Vera Annual Report for the organization's 60th-anniversary, was it's most ambitious to date transforming the report into a magazine to showcase the impressive and groundbreaking work and initiatives Vera and it's staff have done over the year in a dynamic and visually striking way.
 I led the creative and art direction, working together with designer Gloria Mendoza on the layout, illustrators Mike Centano and Jasjyot Singh Hans, as well collborating with New York Photographer Jeanette Spicer and Illinois photographer Anjai Pinto. 
Listen to People Who are incarcerated and What do we mean when we say Strategic Advocacy"? both features photographed by Jeanette Spicer
Why Publicly Funded Deportation Defense Matters
Illustration by Mike Centeno.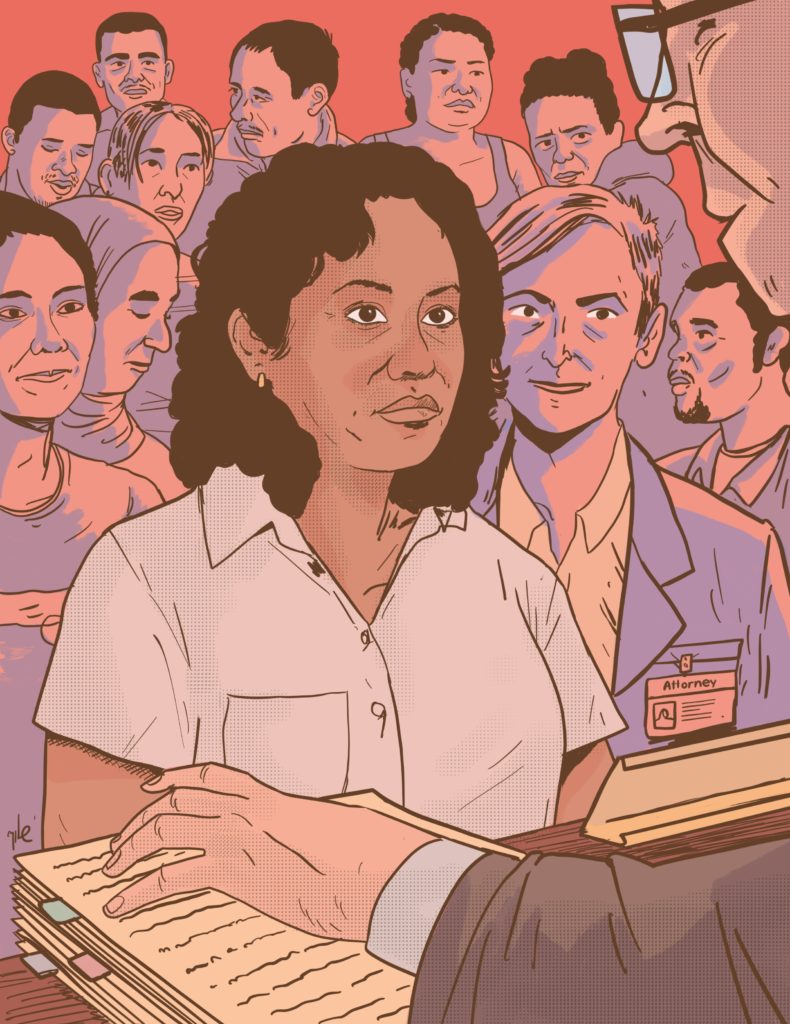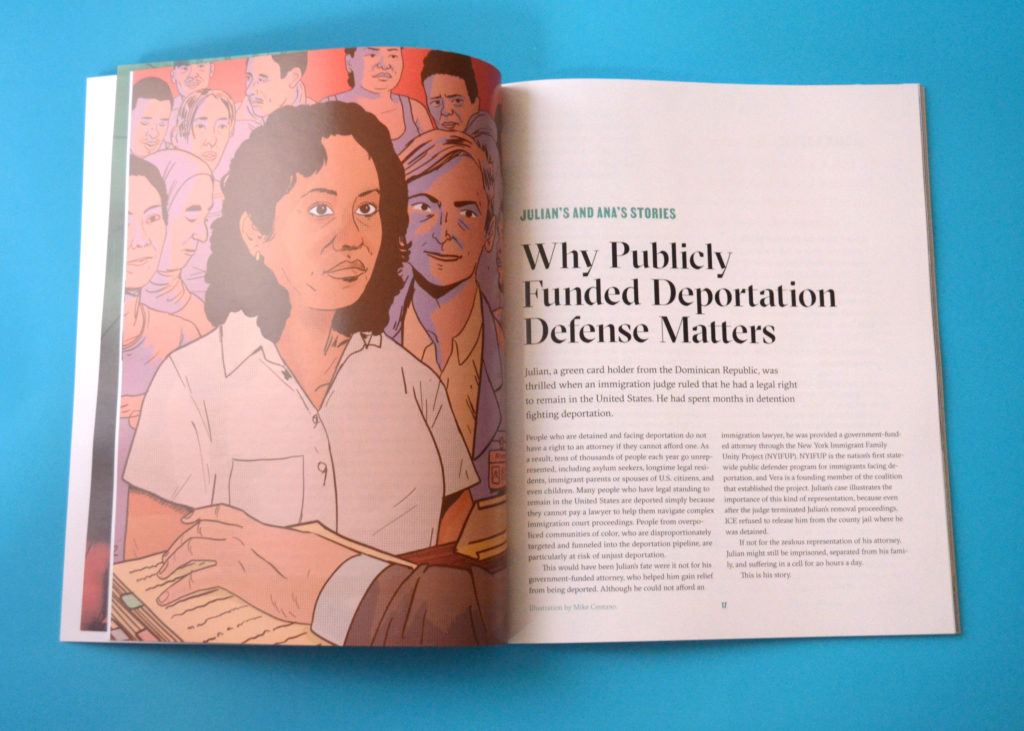 How to Stop a Jail from being Built
Illustration by Jasjyot Singh Hans.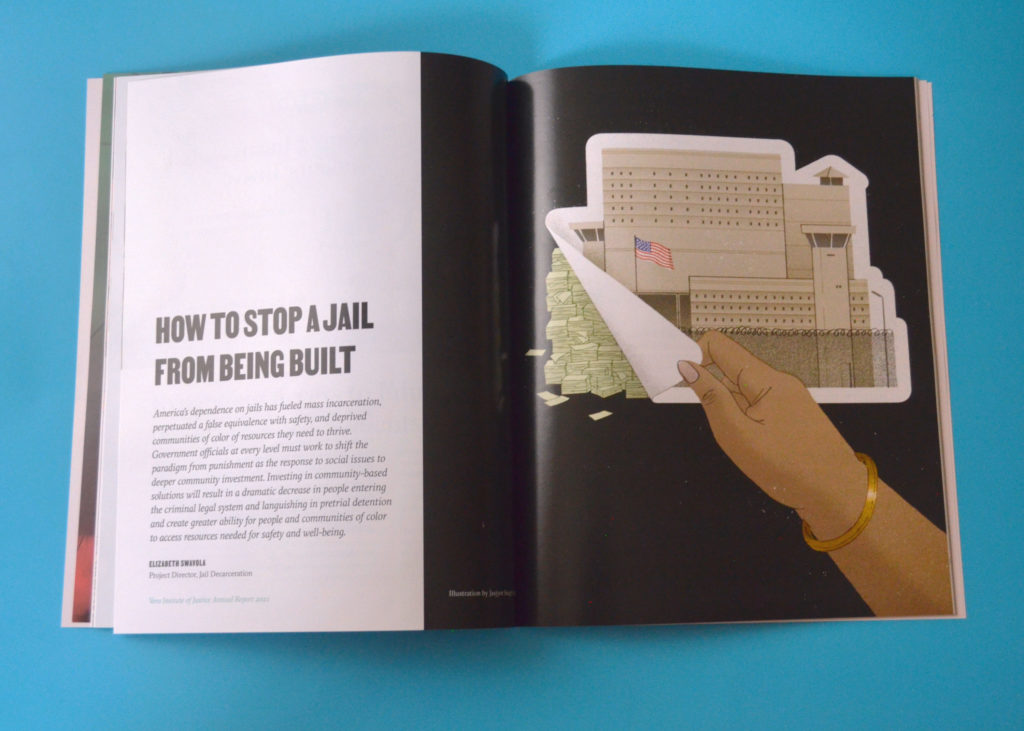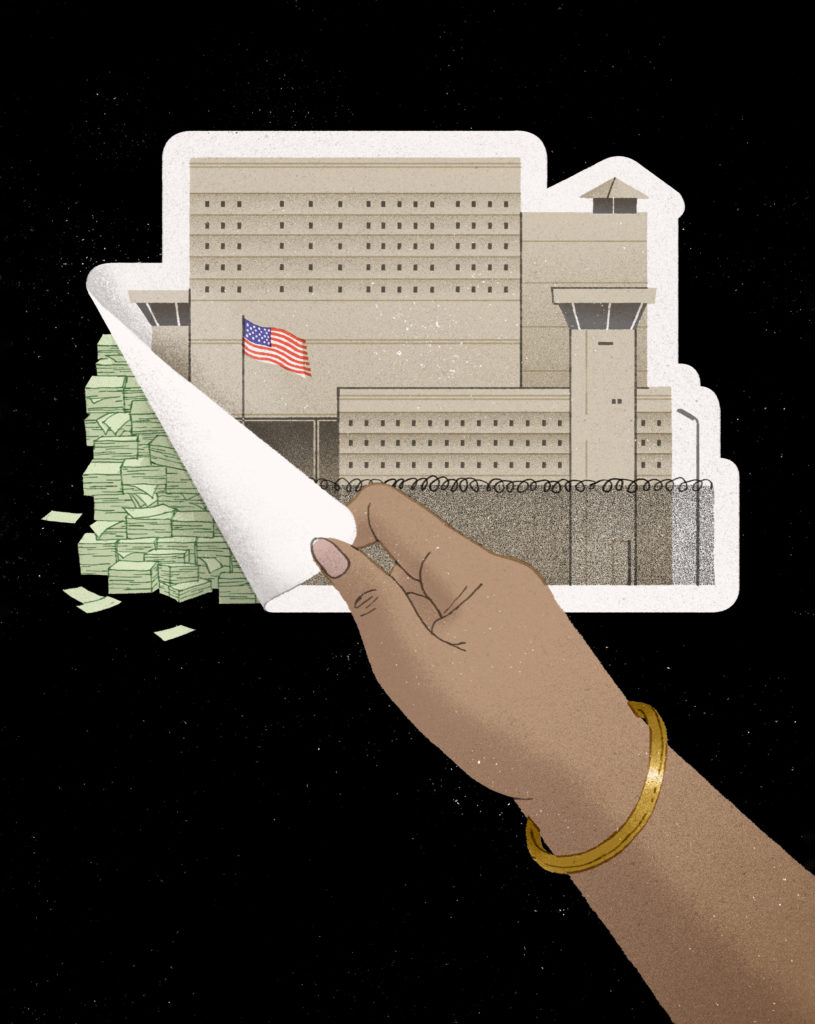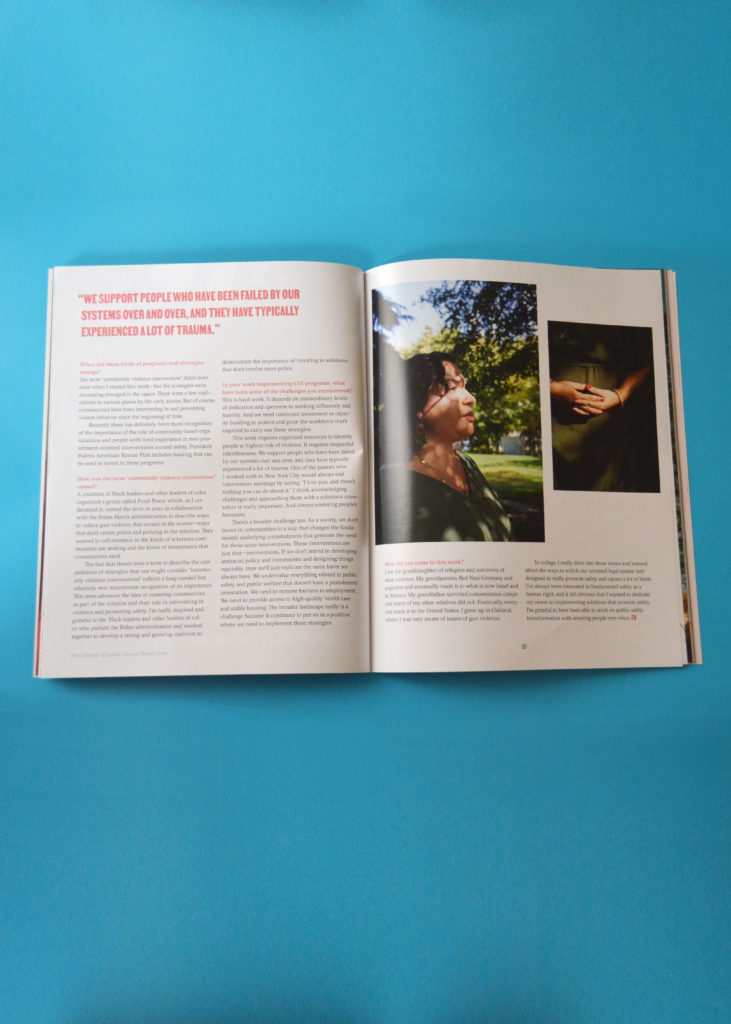 "Daniela Gilbert Knows Community Is Central To Addressing Gun Violence " photographed by Jeanette Spicer and "Karl Fort, Released From Prison With No Place To Live" photographed by Anjali Pinto.